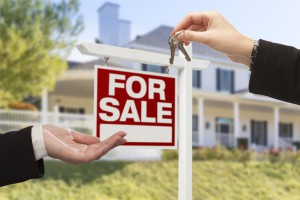 Termite inspection report letters
Attention Real Estate Agents and Home Owners: If you are looking for a termite and pest control company you can TRUST to issue inspection reports you can count on to be HONEST, ACCURATE and STATE-COMPLIANT, you have come to the right place!

Canton Termite and Pest Control has earned a reputation for FAST and RELIABLE service that you can count on.
We offer:
WDO ( Termite inspection report letters )
Pre-listing inspections
Wildlife inspections and Letters
Pest Control
Termite treatments
Bait Systems
And our exclusive 58 Point Pest Analysis
If you are selling a home in the state of Georgia, you are probably aware that a thorough termite inspection is a key part of selling a home.
Termites are a pest feared by many due to their destructive and voracious feeding habits. A home with an active termite infestation can incur thousands of dollars in damage in just a few months. For this reason, it is extremely important to keep your home secure from termites. The first step to this process is a thorough inspection of the property. This inspection achieves three key goals:
Identify any evidence of pest activity in and around the home
Identify and remove any conditions that could be conducive to future infestation
Determine the best preventative treatment plan to keep the home pest free
There are a variety of different treatment options to keep your home termite free. However none of these treatments are the best in every situation. For this reason, an inspection is necessary to determine where the vulnerabilities of the home are and how to best protect the home from pests. Homeowners should be wary of pest control companies that claim to have a single solution to termite problems, as this is not always the most effective approach.
If you are planning to sell your home, a termite inspection is also important in this process. Most realtors and lenders in the state of Georgia require a Wood Destroying Organism (WDO) Inspection Report to be completed for the home before closing. These reports must be filled out by a licensed pest control company, and they cover termites as well as a variety of other WDO pests such as wood destroying fungi and beetles.
These reports will note any termite damage or signs of pest activity, and are extremely important to protecting the interest of both buyers and sellers because they make a note of the condition of the home at sale, preventing future damage from being blamed on the previous homeowners.
If you are in need of a termite inspection for your home, Canton Termite and Pest Control is your one call solution! Our team has decades of experience, and we are able to ensure that your home remains pest free! All of this comes backed by a satisfaction guarantee and an industry leading customer service!
Canton Termite and Pest Control is a full service company ready take care of your clients need.
Our Prices are very competitive and, payment can be made at closing if needed.
Our technicians are sharp and professional.
We will make every effort to make YOU, the agent look good!
If you have a question, or need any additional information, please give me a call. I want to EARN your business!
I look forward to hearing from you,
By: Tim
770-479-1598